The Girl Who Impresses Pedro


Challenge
The challenge was basically to put on a hat and make an arse of yourself,but at least we were blessed with another guess appearance from Tia from sister sister,man CW are really trying to push that show.


The first challenge was so cringe worthy and awkward,i loved it.
The second challenge was to do a scene with Pedro from Napoleon dynamite, and deservenly Renee wins and picks Dionne to share the prize.


At first Renee and Dionne think they just win t shirts, but then there families arrive at the house,Renee's baby was so cute.


But when Dionne's family arrived it kind of reminded me of when in flavor of love New York's mom comes to stay,seriously Dionne's mother could not have been more ghetto

Photo shoot
They bring back past top model contestants for a scandalous ANTM moments photo shoot, and all of them had cool moments apart from the twins whose scandalous moment was just being the twins.


The twins definitely have the most potential of all past contestants,there models.They have everything for high fashion modeling the unique look the incredible height and there super skinny.
I'm glad they didn't win as now they actually have a chance in the modeling world instead losing all personality and working for cover girl.


Dionne's " i don't even kiss my boyfriend"comment was quite strange.
I was like is it like a pretty woman thing or something,or is he just really ugly?
Though she did look really hot making out with Kim,Kim's totally hot.
unlike these two cha cha's.


Elimination
Whitney gets thrown out, like some out of date cake.I thought she would
at least make it in the top three, as she represented some Tyra elements (fat & black).


and the moment between twiggy and

jael

was

so adorable i just didn't want it to end.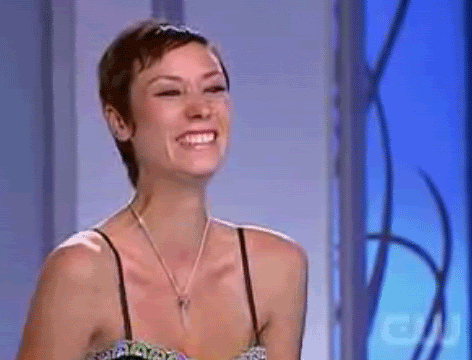 Also i think T

yra

took the pirate style a bit to far this week.


and how could i forget the first

nigelism

of the season.