The Girl Who Gets Thrown In The Pool


Start of the episode
Twiggy appears looking better than usual and she reveals her real name Lesley Hornby.She then tells the girls to make up fake names for them selves, and we are blessed with a special appearance from melrose "SHE DON'T NEED THE ISSA".

Just like the twins from last season are going to appear next episode for a scandalous ANTM moments photo shoot.i wonder if Whitney and Michelle will engage in lesbian activeitys ,with them both being sexually confused basketball players and all.

Brittany - "Brit" (Brit the dog)
Dionne - "Wholahay" (Changed to "Brown" by Tyra) (racist much)
Jael - "Jael" (love it)
Jaslene - "Jaslene"
Natasha - "Nata" (Russian for poop)
Renee - "Nayien" (Changed to "NeNe" by Tyra)
Sarah - "Moe" (sounds retarded, so it suits her)
Whitney - "Whitelle"

I'm really interested to know if there actually going to keep the names?
Also at the start of the episode they showed flash backs from previous episodes and from seeing them, it was pretty easy to work out who was going.


Challenge
This week's challenge was to make a good impression at the "Smart & Sexy" party.

The celebrities: included, Paris and Nicole,Austin from desperate housewives, the twins from sister sister, and 50 cent.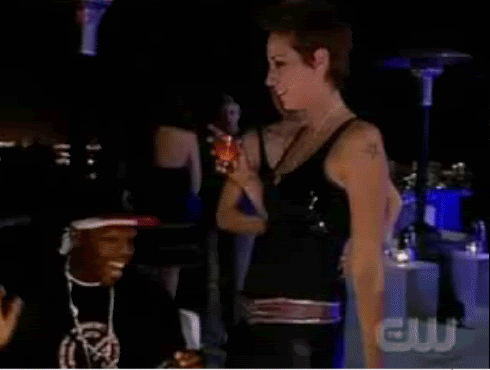 During the party jael and Nata end up in the pool after 50, pushes jael in ,and Nata jumps in after her.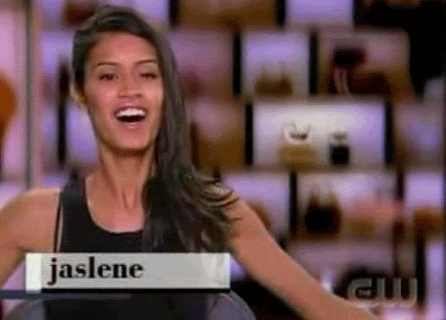 and this challenge was pretty high class for ANTM,it was very unlike there usual cheap ass cocktail party at walmart.


I really liked jaels attitude towards the celebrity's, i mean why the fuck she should ass kiss them, shes just as good if not better than them.
GO JAEL!

Argument
Renee and Jael starting arguing back at the house after the Nicole Ritchie incident, i love Renee but jael definitely won this one


don't fuck with the blewish.



Photo shoot


The

photo shoot

idea rocked and

Dionne's

challenge win was pretty high class, as

keds

have done

campaigns

with celebrities like

Mischa

Barton






Elimination


It was pretty

obvious

Sara

was going after she chose to rename her self

Moe

,and she just wasn't pretty in person. She should

definitely

remain behind the camera.because if you

didn't

know shes "photographer" no really she is. But i have to admit, her retard faces did entertain me quite a bit.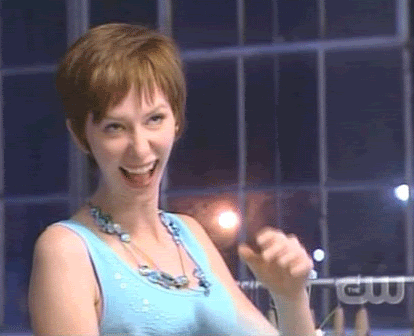 Predictions
winner: jael/jaslene
next to go: nata
crazy bitch:

jael






PS

.

Renee

fan

vid

: